Okinawa performance automobiles
Amazing Performance & Luxury Cars in stock & to order
Dream Run Ethos
Performance Automobiles in Okinawa
Special Orders
Our aim is to source and provide your dream automobile from anywhere in Japan. Our Unique Inventory System allows us to search and custom order performance and luxury vehicles from all over Japan. Search from over 200,000 custom order cars.
Over 200,000 Customer Order Cars!
Step 1
We will gather information from you on your dream car. For example the make, color, mileage, budget etc. We take a deposit from Y100,000 depending on the car. If you cancel before we purchase the car from auction we will pay this back to you, but not if the purchase has already been made.
Step 2
Everyday we will search the auctions for your perfect car, when we find it we will call or email before buying it. We will only buy once we have your agreement. A professional assessment of the vehicle is made with information available to you before purchase.
Step 3
When the vehicle arrives in Okinawa we will check it and fix any problems we may find. We will then take it to the GOJ inspection center and register it, then it's ready to pick up!
NOTE: We will work with you at every step to ensure that you are happy with your purchase but bear in mind these are used cars and may not be 100% perfect and factory fresh!
We Buy Junk Cars
Leaving the island? No matter how old or worn out your car ask us for a quote. Get in touch below with your make, model and year.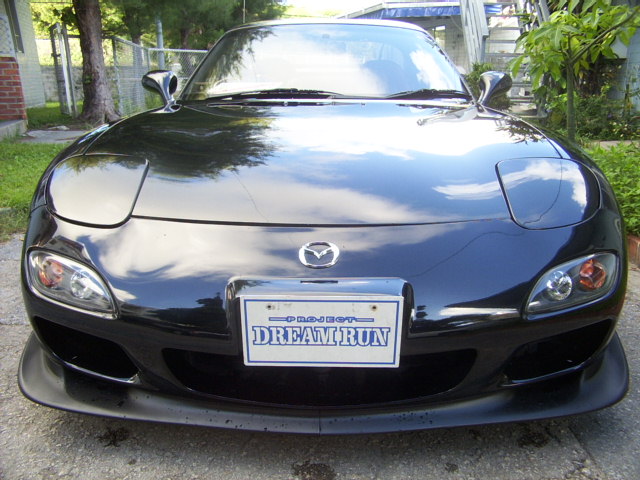 Dream Run is Located just outside Kadena Gate 1
Choose from our current stock of Vehicles:
BMW, Lexus, NSX, GTR, 350Z, RX7, Silvia, Supra & Much More!
Phone – 098-936-7747
Location
230 Hamagawa , Chatan-Cho
Okinawa 904-0112
Hours
Mon:10am – 8pm
Tue: 10am – 8pm
Wed: 10am – 8pm
Thur: 10am – 8pm
Fri: 10am – 8pm
Sat: 10am – 8pm
Sun: 12pm – 8pm